A trip without any interrupted internet connection with our Vietnam travel eSIM will be perfect.
Buy this prepaid eSIM for your half-a-month trip and get internet in Vietnam in minutes. Unlike the physical SIM Card which you can pick up when you are in Vietnam, you can buy this Vietnam 10GB eSIM no matter where you are.  We will send you a QR code for downloading and installing it on your handset.
Owning a travel eSIM Card for Vietnam, you will:
be saved from crazy international roaming fees,
have your local SIM remained on your phone for emergency calls and SMS, and
have your WhatsApp number kept on your phone to connect you with your friends and family.
Especially, you won't suffer from any hidden charges with our eSIM Vietnam, as this plan is prepaid and covers all taxes in Vietnam.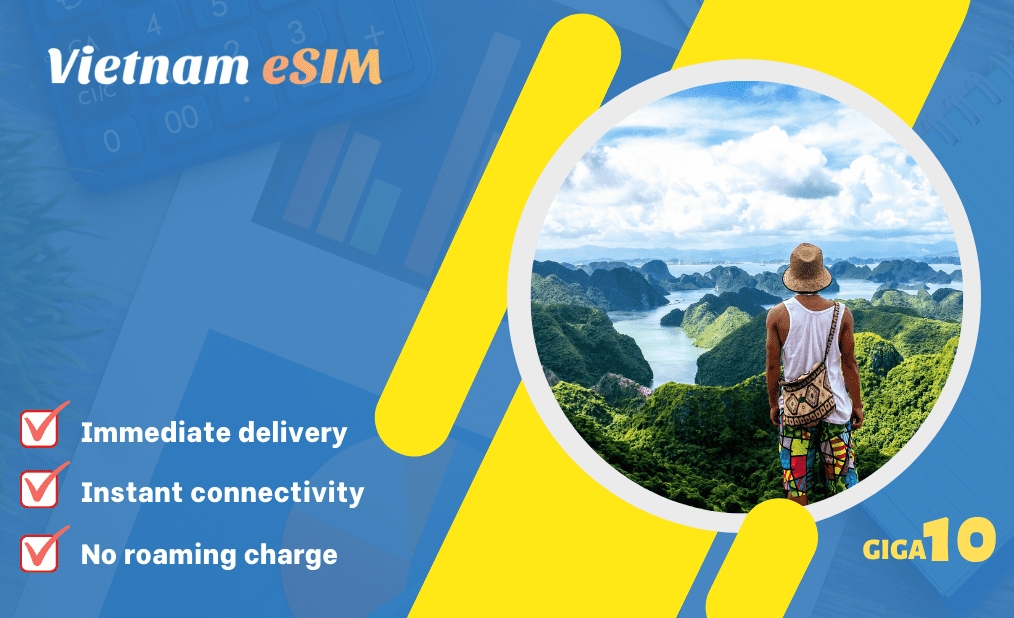 Good to know

before purchase
Right after your payment, we will send you an email with:
Frequently Asked Questions