Enjoy your Trip to Vietnam WITHOUT Worry about Internet Connection!
Vietnam eSIM 7GB data plan is perfect for those with a short trip to Vietnam.
It helps you get connected to internet in Vietnam in minutes; save you from crazy international roaming charges; keep your local SIM and WhatsApp number to communicate with your family or friends and gives you're a Vietnamese phone to receive SMS or calls.
This plan is prepaid and taxes are included, so you don't have to worry about unexpected extra costs.
This eSIM requires you to send an SMS to activate its plans  (KH GIGAGO to 8968) to make sure that you can install it before departure without losing any day of use. Its validity only starts when you are in Vietam and successfully send the activation SMS.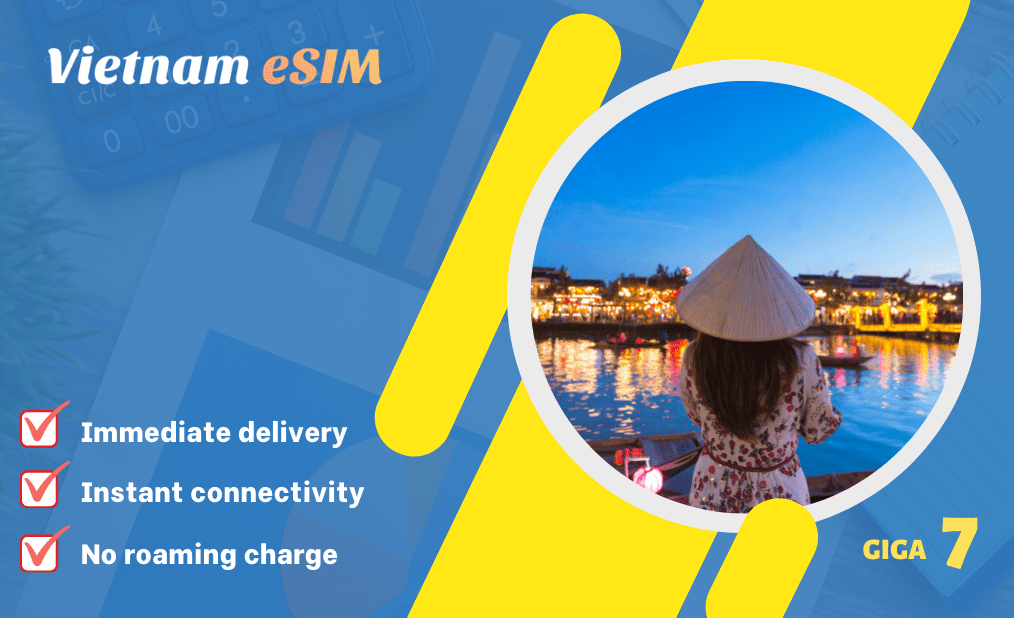 Good to know

before purchase
Right after your payment, we will send you an email with:
Frequently Asked Questions