Our Vietnam eSIM GIGA15 connects you to the internet in Vietnam in minutes without crazing roaming charge!
Don't use data from your local phone number if you are in Vietnam as you may be charged a crazy roaming charge. Don't do that as you have a good option – our Vietnam eSIM with 15GB of high-speed data valid for 30 days – which costs you US $19 only.
With the esim, you will be connected to the internet at 4G/LTE speed of Vinaphone – the mobile provider offering the fasted upload and download speed in Vietnam; use your favorite apps to call all your friends and family, such as WhatsApp or iMessage, without restrictions.
This eSIM for Vietnam also comes with a Vietnamese phone number to receive SMS and important calls when you are in Vietnam. And you can also you also can keep your usual local SIM card to receive SMS and important calls from those who do not know your Vietnamese phone number.
Our Vietnam eSIMs are effortless to set up: You will receive a QR code immediately in your email. Scan it with your cellphone camera, and in a matter of minutes, you're connected to the internet in Austria. It's that easy!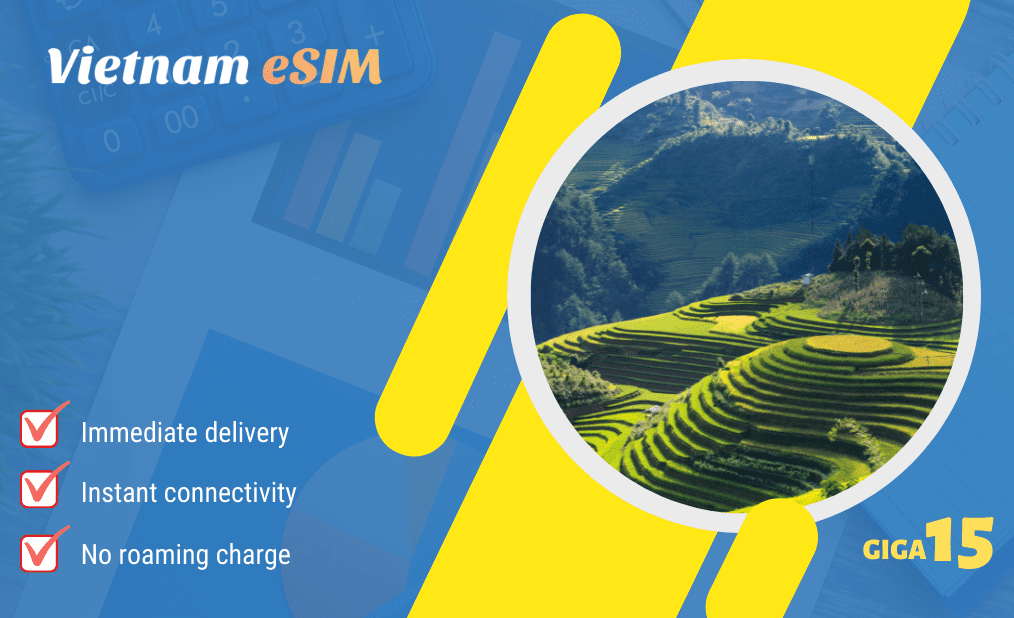 Good to know

before purchase
Right after your payment, we will send you an email with:
Frequently Asked Questions